Yeesh
Friday, February 29, 2008
Am I the only one who feels RIDICULOUSLY uncomfortable when watching Sean Kingston videos? He looks like a giant baby. Who wants to have sex. Really filthy giant baby sex. He has that oily, smarmy R. Kelly vibe. Only he looks like a giant baby.
That's all for now. I was supposed to post this lengthy entry on
Pisay
. Having come from its art school counterpoint, dropped off in the middle of the mountain along with other pre-teens who, just like the ones in the film, had no idea what they were getting themselves into (plus the fact that I'm a sack of sap and can never seem to get my alma mater off of my chest), I had a lot to say. But the thought of all my Makiling posts in blog and LJ entries past, all of which harbored the exact same mix of angst and admiration, just makes me plain queasy. Do you see what's happening here? If I type one more sentence about this, I'll end up with that irksome, pining for/moping over-high school blog post I've been avoiding in the first place. Ugh.
And really! Like a giant, lecherous baby! It is
so
upsetting.
posted by marguerite @ 5:32 PM
|
Sludge Lite
Saturday, February 23, 2008
Driver:Down a.k.a. The Little Sludge Metal Band That Could, will be playing an acoustic set at Mag:Net Katips this Monday, Feb. 25, 9:30 p.m. We'll be having TJ Dimacali, my bandmates' bandmate from their other band, Biskochong Halimaw, on violin because we're fancy that way. Entrance's 150 bucks with one bottle of happy juice. Come, come, come. We're doing 3 originals and 2 covers, and no, "Dragula" is not one of the latter. We try that one unplugged, we get stoned to death. So come! Come, come, come, come, come, come, come. Come. Yehey.
posted by marguerite @ 10:28 PM
|
V-Day Reprezent, Yo
Thursday, February 14, 2008
I spent Valentine's Day dressed as a man. I spent Valentine's Day dressed as a man because if I weren't, there was a greater chance of me getting arrested. Although the fact that I was dressed as a particularly devious-looking, aspiring-ghetto-thug of a man couldn't have helped. In any case, today's Hare-Brained Scheme didn't pan out the way Pubey Boy and I had planned. Not like we had done a lot of strategizing and blueprint-pondering beforehand, anyway. We did at least achieve the goal our sloppy shenanigans were meant for, but that was only because we managed to whip up a Plan B at the very last second. So I looked like part of Akon's entourage for nothing.
Sadly, I can't give away the decent details. I know it's very, very highly unlikely that the concerned building's security will come across this piddling swatch of cyberspace, but I've had my fill of risk-taking for the day. To get it out of the way, this gimmick was purely harmless. In no way was the plan about hurting anyone, and the deed couldn't have been that real, you-will-go-to-hell-for-this kind of bad even if it tried, and tried hard. At best, what we performed was something along the lines of an annoying inconvenience. If I wrote here the exact act committed, in fact, I bet you'd want to smack me in the head for being so fucking secretive and histrionic about it in the first place. And really, I was only in on the deal as the photographer.
I will say, though, that I was made to dress as a man because the deed I had to shoot was in a men's restroom. And no, whatever sick, most likely sexual, shit it is you're thinking, that wasn't it. The reason why our original plan fell flat was because we grossly underestimated my aptitude for androgyny. Those janitors knew I was a scared little girl the moment I and my pitiful excuse for a manly aura swaggered towards those stalls. They even sniggered and tried to stare at me directly, swooping their faces down to meet mine, even though I had tried to cloak my mug with my hoodie hood as nonchalantly as I could.
The photos were eventually taken by Pubey's male friend who just happened to be in the area. We got a hold of him a little bit after I had scurried out of that restroom all ovaries-on-legs. I know you're wondering why we hadn't thought of dragging someone with an actual penis to wield the cam from the beginning, and believe me, we had thought of that, too. We had. We can recognize and generate logic, we can. But then where's the fun in that?
posted by marguerite @ 10:42 PM
|
Hanging Out the 15th Floor
Monday, February 11, 2008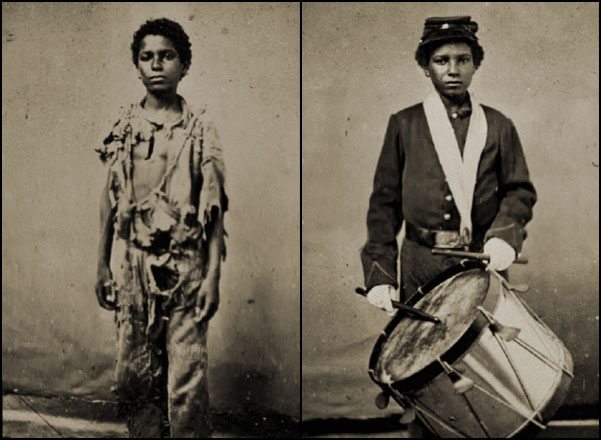 WE NEED A DRUMMER FOR DRIVER DOWN. SOON. NOW.
If you or anyone you know is interested in being the final, crucial component of our little sludge metal band (although we are not limiting ourselves to that one subgenre; to give you an idea, our sound leans more towards the semi-hard to hard stuff in general), please don't hesitate to message me here, on YM (YM ID: the_urgency), or through email or SMS (weepy.devotchka@gmail.com; 0915-710-4641) for the details.
This call is pretty damn urgent
, being that we are slated to play at Mag:Net Katips this coming Feb. 25. (O diba, kasasali mo pa lang, may gig ka na. Exciting yan.) Hurry hurry hurry, honey. And if it makes even a lick of difference, our bassist makes killer tinola. Killer.
Killer.
Tara.
+++
In less panicked news, I have quite a bone to pick with Mark Ronson. This guy has gotten plenty of attention as of late thanks to
Versions
, his album in which he collaborates with current music acts on remakes of slightly older songs. I'm not apprehensive towards the concept, really; it's just that some of the tracks he's produced do not do much justice to the originals. His effort with Amy Winehouse on The Zuton's "Valerie" is pretty damn good, though I feel that this is only because the song was already nice and bouncy to begin with (Ronson has a penchant for the brassy and upbeat). The recreation he and Lily Allen did for the Kaiser Chiefs' "Oh My God," for instance, has completely done away with the delightfully menacing feel of the original, replacing it with something that just sounds cartoonish at best.
The track I really want to bewail right now, however, is his alliance with Phantom Planet's Alex Greenwald on Radiohead's "Just."
Say it with me, everybodeh: …HUWHAT.
While the lounge-y, almost Maroon 5-ish treatment of this incredible Generation Whine anthem is more than enough to induce this hissy fit, the corresponding video just dragged things down to a level beyond despicable. That's right, kiddies.
It has a video.
Now, those who have seen the original "Just" viddy will fully understand all my melodrama. This is not just because it happens to be my favorite music viddy of all time, giving me license to ride on the rage of my personal sentiments. Directed by Jamie Thraves, the "Just" video is a mindfuck of an example of good visual storytelling. It is glorious and harrowing and all those other adjectives I use on all brilliant bits of media. I got the heebie-jeebies the first time I saw it. I was ten then. Twelve years later and it still blows my mind, is still one of those
I could die happy if I'd directed that
deals.
Observe:
(NOTE: I do suggest, though, that you watch both viddies on Youtube itself, since these smaller, blog-friendly versions sport poor subtitles, and the subtitles are highly instrumental to the whole deal. Ridiculously so.)
And then here comes a viddy that serves as the perfect parallel to the rehashed song: a lame parody of the original, an attempt to be a chirpy, tongue-in-cheek version that, to my oh-so-apparent remorse, does not succeed at proper self-deprecation.
Here, gademmet:
You can't dance your way out of this, you evil, evil viddy. You are nothing more than a bastardization, and baby, I am livid.
posted by marguerite @ 7:30 PM
|
Burn Baby
Tuesday, February 05, 2008
Cool freaking beans.
Driver Down had its debut performance at Mag:Net Katips a few hours ago and I am still fucking stoked from it. My lovely bandmates—Papas Karl and Poldo—and I did five songs, with our version of Rob Zombie's "Dragula" as my fave for the night. (Burn through the witches.) I have only the haziest idea of how things went down overall, but I'm very happy for us regardless. We had a good time. The boys predicted that I would laugh off the fact that I had a major anxiety attack the week past, and that I would get addicted to being onstage, and they were right right, of course of course. And I will do better. The cigarette burn on my thumb, whose pain was completely lost on me due to the adrenaline rush (I have no clue when I burned myself), shall serve as my red, round reminder. And special thanks to Kael, Marie and Wench Carl for calming me down and giving us a listen.
I will go to bed now. I am a good kind of tired.
posted by marguerite @ 2:00 AM
|